Description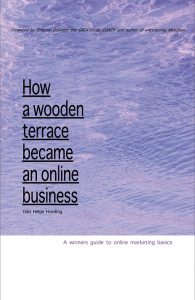 When a Wooden Terrace can become an online business, anything can. This book tells you how and

show you what to expect and what to look for. Working online is simple, just not easy, so you need

guidance. You can read this book and know what you are looking for or find a mentor or coach costing

you a lot more to know the same. I know, because I tried, so I wrote this book to help you avoid

spending all the money you need to invest. Later you need a coach or a mentor  to show you what

to do, but first; Find Your Purpose.

 

I was sitting on my terrace, wondering what I had to do to make life more interesting than following

the main stream of activities, in which I had no interest. Internet showed me a lot of options, and

so many of them where completely wrong for me. Find What Works For You.

 

Build your business bit by bit and always make sure you have a good time. It's hard, you need to

know where to get what you need to do that. Keep Up With Yourself And Keep Building Your Business.